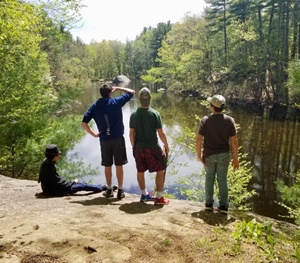 We use the term "student life" to encompass a broad variety of experiences, activities and opportunities in which a student can engage. Fundamentally, "student life" is the arena in which our youngsters, who in some ways have been less than successful in their social adjustment, are given the support to learn and gain "new tools" to cope with themselves and the world around them.
Within Valley View's small and contained environment, we provide adolescent boys with opportunities to learn how to work and play together.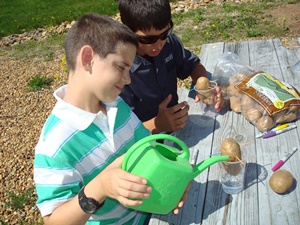 This could be in the realm of community service projects, which are geared to help others; it could be playing a role in a drama production or participating in an athletic event; it could also be a task as simple as learning to find new ways of getting along with one's roommate in the dormitory. All this, and more, is what we mean by "student life."
These experiences occur under the skilled guidance of well-trained adult supervisors and staff. We encourage and facilitate the process of boys' taking new risks and finding more responsible ways of learning to respect each other and work together. At times this can be tremendously gratifying and fun; at other times frankly, it involves a large amount of frustration, reminiscent of a boy's experience prior to his arrival at Valley View.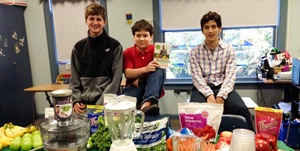 But, over time the boys find that the struggle is worth it. When they can experience success, gratification, and achievement, they are truly on the path to becoming "the best version of themselves."